Disclaimer: Our food coloring is derived from natural ingredients like beets.  No artificial dyes are in the sauces.  Our products are all nut free, we do have gluten-free options (except the hot dog).
I LIKE BIG BURGS & I CANNOT LIE
We use Impossible for our burgers • You can sub a Black Bean Patty for No Charge.  Gluten Free Options Available.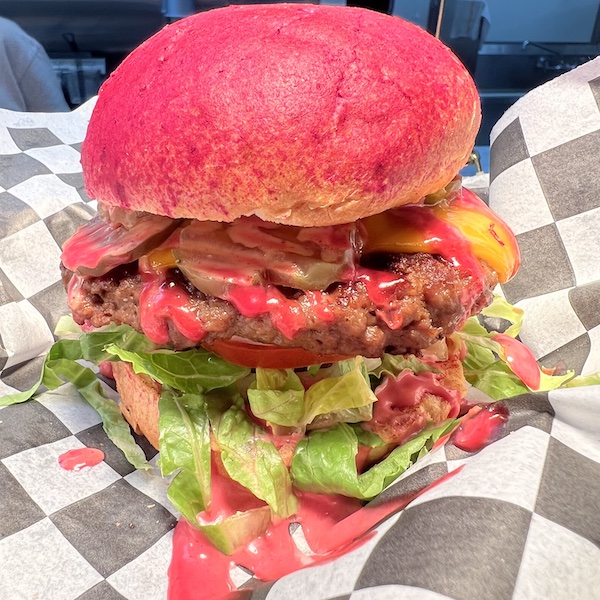 4 oz Hand Patty w/ Dirty V Sauce, Lettuce, Tomato, Onion, Burger, Pickles + (add cheez +1.5)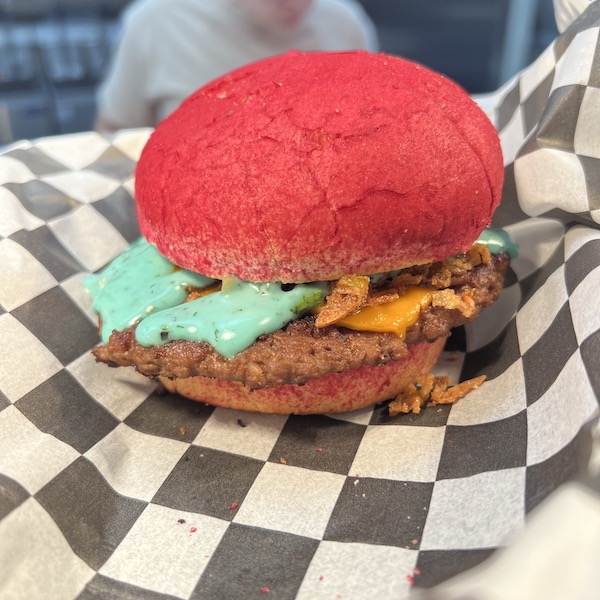 4 oz Hand Patty, barbie-coup sauce, onion, cheddar cheese, crispy onions, Smurf ranch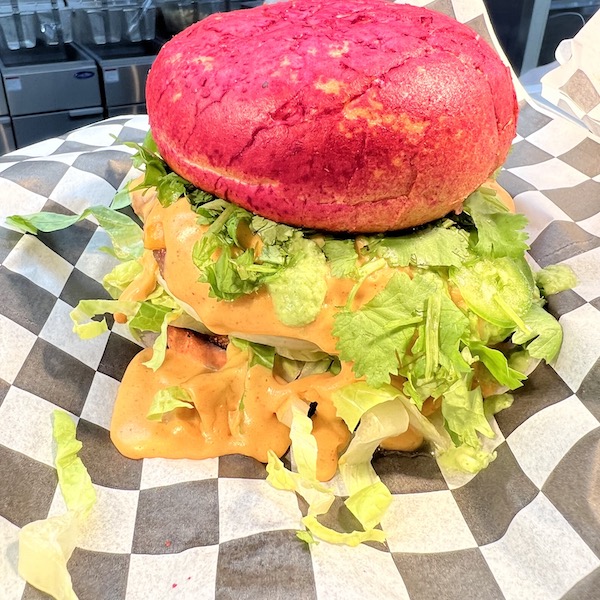 4 oz Hand Patty, nuclear waste sauce, lettuce, tomato, onion, queso sauce, jalapeño, cilantro
The Ultimate Vegan Garbage Plate
Fries, Patty, Mac n Chz, Chili, Onions, Shredduce, Tomato, Dirty V Sauce, Weak Sauce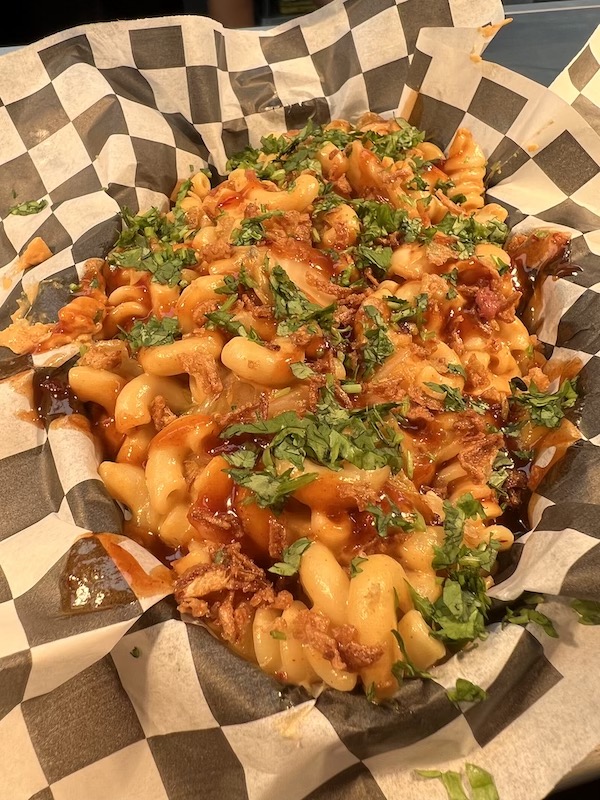 tasty Mac n cheese, tossed with Grilled Kimchi Gochujang Sauce, Crispy Onion, Cilantro
SATURDAY & SUNDAY ONLY • 11AM - 3PM
fresh bagel, toasted w/ your choice of toppings
vegan butter (included)
jelly +.50 / mixed berry • grape • strawberry
cream cheese +2.50 / plain • strawberry • veggie
toasted bagel, cream cheese, housemade carrot salmon "lox", dill, cucumbers, tomatoes, onions, capers
vegan egg, Impossible sausage, queso, hashbrowns, jalapeño toriatos, onion, tomato and cilantro wrapped in a large tortilla served with a side of nuclear waste sauce
size does matter. kid's 12 & under only • must be purchased with adult entree
actually a slice of cake • confetti sprinkles, vanilla with buttercream frosting
vegan coffee liquer, baileys almande, chocolate & vanilla soft serve, oatmilk (a boozy shake!)